Are You Selling Your Home? Call Mr. Septic For Your Septic Inspection!
published on Tuesday, March 2nd, 2021
DO YOUR HOMEWORK BEFORE YOU SELL!
Are you putting your home on the market? Homebuyers like to see reports from septic tank inspections before deciding to buy. A Mr. Septic inspection could:
Save you time and money on repairs
Give you peace of mind when you go to closing
Help you get the most profit for your home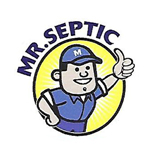 You can count on Mr. Septic to check your tank from top to bottom to ensure it is working correctly.
Codey & Lindsey States
130 West Avenue
Albion, NY 14411
585-589-6021