BCB ANNUAL HOME SHOW-REMODELRAMA
published on Friday, February 3rd, 2017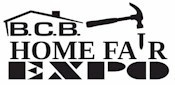 Sat., Feb. 25 & Sun. Feb 26, 2017 Save those dates!
Jim will be there both days so look him up, ask questions or find out how Wishbone is doing!
It's back for it's 33rd year! At the All New ROC DOME & EXPOSITION CENTER
2695 E. Henrietta Rd. Henrietta, NY
Come browse all the contractors booths, perfect chance for a one-on-one discussion with various businesses all under one roof!
See the latest products available and get ready to remodel!
visit BCB's website here for more information and click here for discount tickets