Break the Boredom of Winter With a New Vehicle From Genesee Valley Motors!
published on Wednesday, February 12th, 2020
It's a great time to take a ride to Genesee Valley Motors.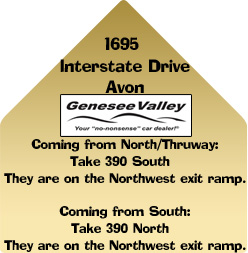 It's a new year, the winter is coming to an end (hopefully), spring will soon be here and you'll be planning all those fun warm weather vacations. Imagine your new vehicle in those plans.
Not only is Genesee Valley Motors our very favorite car dealer, their service department is equally amazing! Their shop is open 6 days a week, even Saturday, 7am-8pm so you can get your vehicle serviced when it is convenient for you.