Brodner Equipment Is Better Than Ever!
published on Thursday, September 5th, 2019
We highly encourage you to familiarize yourself with a business that we aboslutely love. You'll love them too! Imagine a business that began sixty years ago, back when gas power lawn mowers were just becoming popular, and is still going strong today! Brodner Equipment Inc. is that business. They've grown tremendously. In fact, they've become the largest Honda Power Equipment and Exmark Commercial Mowing Equipment dealer in New York state.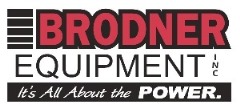 Click on the banner above to visit their website!
You may be thinking that you don't need a mower and therefore don't need to visit Brodner Equipment...don't make that mistake! Brodner Equipment has a tremendous inventory of power equipment for everyone for every season!