Call Dugan Creek Lumber for Log Loads!
published on Thursday, October 25th, 2018

Click on the banner above to visit their website!
When Jim needed a load of logs he went straight to Dugan Creek Lumber and they delivered! When you need a load of logs do as Jim did...call Dugan Creek Lumber! We all know how fast winter finds us here in Western New York so why not get your wood delivered now and have it ready before winter finds us?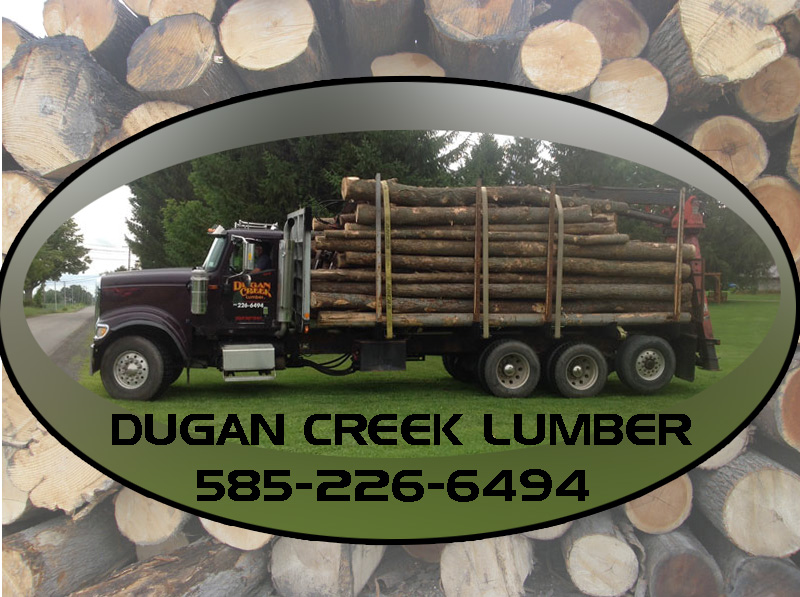 Dugan Creek is a family owned company located in Caledonia that has been in the timber business for three generation. With full milling capabilities, Dugan Creek is our area's 'go to' company for logging and lumber.
276 River Road * Caledonia, NY 14543 * 585-226-6494