Comfort Windows - The Best Replacement Windows in New York!
published on Friday, June 9th, 2017
Replacement windows can increase comfort, energy savings and home value. When it's time to replace windows in your home make sure you use the company with a high-quality product and unmatchable customer service.
Comfort. The best replacement windows in New York!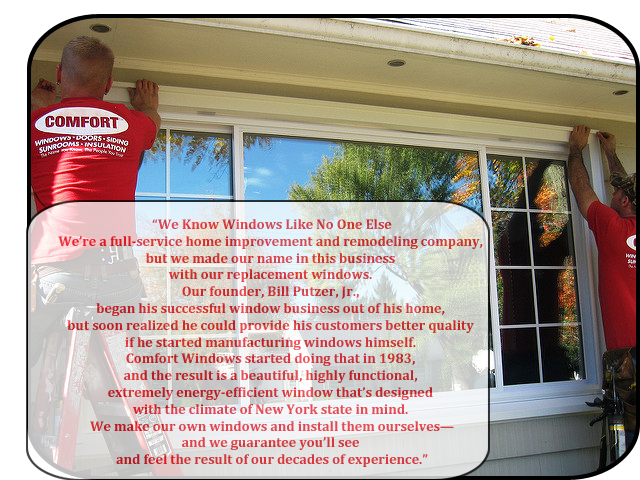 www.comfortwindows.com
1380 Scottsville Rd
Rochester, New York 14624
Phone: 585-235-7839