Comfort Windows for Replacement Windows, Home Improvement & Remodeling
published on Tuesday, December 27th, 2016
Schedule a free in-home estimate with Comfort Windows today! I know what you're thinking...are Comfort estimates really free? Here is what Comfort Windows says to that question:
Yes, all estimates from Comfort Windows are entirely free of charge. In most situations a product representative will be available to visit your home within 2 days, and sometimes even on the same day if requested. Our product representatives will work around your schedule and are available days, evenings and weekends.
So what are you waiting for? You have nothing to lose and once you meet a Comfort Windows representative and get the information you need to get your project going you'll be glad you called!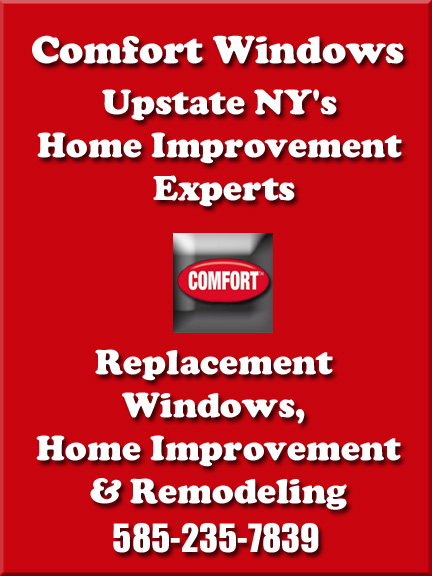 1380 Scottsville Rd
Rochester, New York 14624
Phone: 585-235-7839