Comfort Windows - Replacement Windows Doesn't Have to be Painful!
published on Monday, February 25th, 2019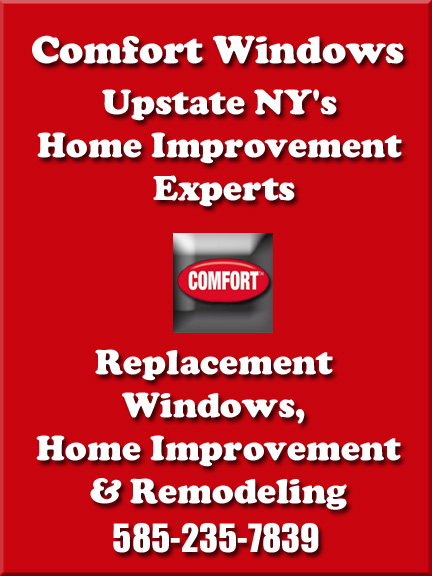 VISIT THEIR WEBSITE BY CLICKING ANYWHERE IN THE BANNER ABOVE.
We've all heard the story of someone that gets a great deal on replacement windows and then a couple years later there are problems and the company is long gone. Don't let that happen to you. Comfort Windows has been part of our community for more than 38 years. They'll be there if you need them for anything after your window replacement.
1380 Scottsville Rd
Rochester, New York 14624
Phone: 585-235-7839