Delegate - Let Gutterglove Take Over Cleaning The Gutters!
published on Monday, July 2nd, 2018

Click anywhere in the banner above to visit their website!
Very few people will say they enjoy cleaning gutters! That's why Gutterglove is such a popular home improvement!
Why?
Fine stainless steel mesh filters out leaves, pine needles, seed pods and roof sand grit.
Gutterglove installs on a variety of roof types.
Anodized aluminum frame supports the mesh and channels rainwater to the gutter.
Gutterglove installs on your existing gutters.
And...you don't have to pretend you enjoy cleaning the gutters anymore! Ever!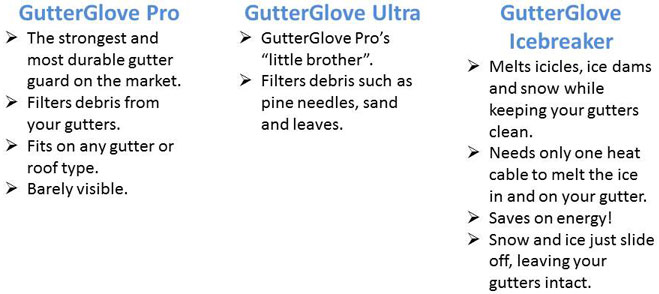 Gutterglove of Rochester 106 Craig St. Rochester, NY 14611 585-326-1051