Don't Trust Anyone For Those Special Events Except Photo's By Bruce and Associates
published on Tuesday, May 11th, 2021
Photos by Bruce and Associates is a fun and friendly photo studio located in a beautiful country setting on historic Ridge Road north of Albion. Bruce is a Certified Professional Photographer and a Professional Photographers of America Craftsman Photographer. He is known for his award winning photography.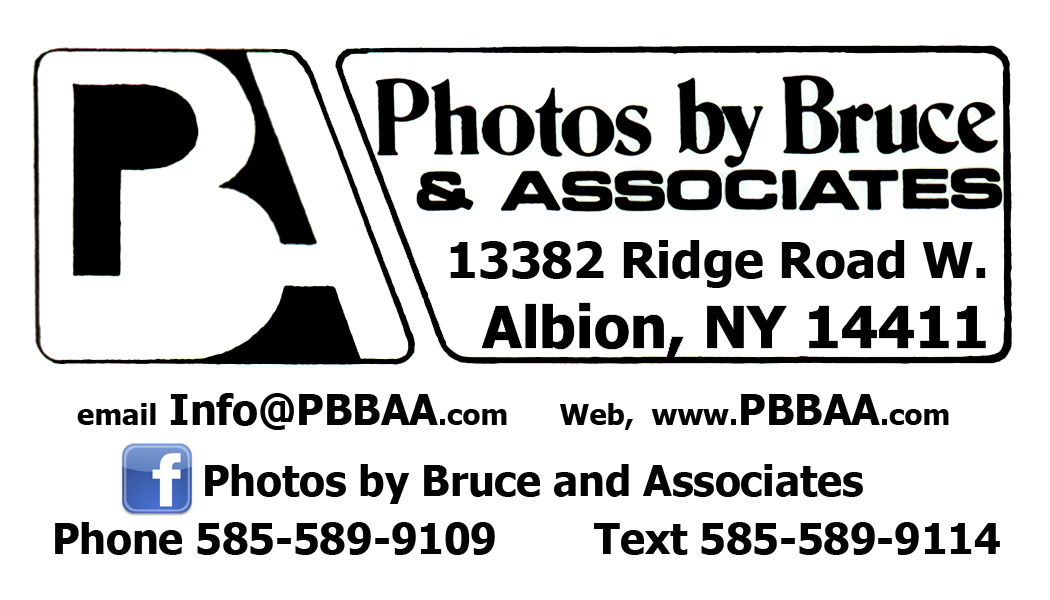 This is who you want to photograph that once in a lifetime event. You shouldn't trust something so important to just anyone. We assure you, you can trust Bruce and associates.

Visit Photos by Bruce and Associates or give them a call at 585-589-9109. You can even text them at 585-589-9114! Whichever way you choose to make contact you can know you've taken the first step in preserving the most precious moments in your life.