Dugan Creek Lumber Is Gearing Up For A Busy Winter...Call Them Now!
published on Thursday, September 27th, 2018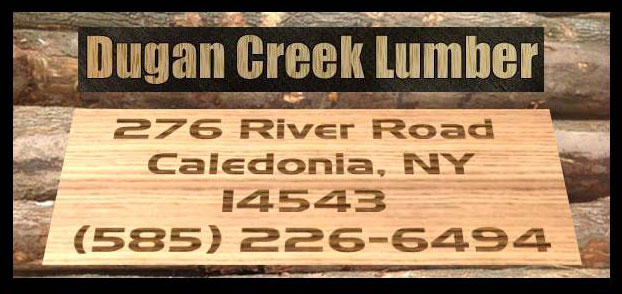 Dugan Creek is gearing up for a busy winter! If you are interested in a free and fair estimate of your timberland give them a call now! Dugan Creek is a family owned company located in Caledonia that has been in the timber business for three generation. With full milling capabilities, Dugan Creek is our area's 'go to' company for logging and lumber.
Visit their Facebook Page HERE.
Dugan Creek Lumber also delivers log loads. Don't wait until the snow flies to think about stocking your wood for the winter!
276 River Road Caledonia, NY 14543 *** 585-226-6494