G&G Window Repair Your Alternative to Window Replacement!
published on Thursday, June 28th, 2018

Click anywhere in the banner above to visit their website!
Comprehensive Screen Replacement and Repairs
It's inevitable. Window and door screens get holes and tears. No matter how much you warn the kids or try to protect them, it happens. Fortunately you don't always have to run out and purchase costly new screens. G&G Window Repair can fix your screens. Or, if you want to upgrade they even offer pet resistant screens and solar screens! Need a custom size? They can do that too!
Whether you only need one of your screens replaced or repaired or you're ready to upgrade every window's screens, G&G Window Repair can handle the job and meet your needs.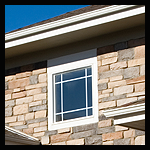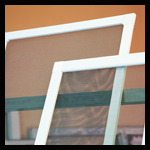 6710 W Henrietta Road
Industry, N.Y. 14543
585-371-7052