Gutterglove melts snow and ice!
published on Wednesday, February 8th, 2017
How much snow can your gutter handle? There's only one way to know for sure and that's when it's too late. Wouldn't it be nice if someone invented a gutter product that melts the ice and snow?
THEY HAVE!! It's called Icebreaker!
Icebreaker's ice melting technology melts the ice and snow in and on your gutter. This happy homeowner measured 10 inches of snow melt thanks to Icebreaker!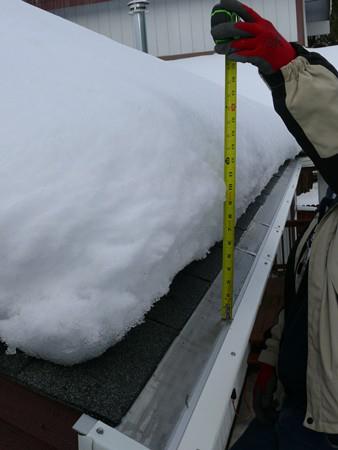 Gutterglove of Rochester is located at 106 Craig St. and offers THREE amazing Gutterglove products: Gutterglove Pro, Gutterglove Ultra and Gutterglove Icebreaker. Gutterglove products have been tried and tested repeatedly. Their system is #1 in Consumer Reports with unparalleled technology.
Visit guttergloveofrochester.com to learn more.