Gutterglove of Rochester Is Only A Phone Call Away!
published on Wednesday, November 1st, 2017
Gutter protection installation and maintenance from the professionals at Gutterglove is only phone call away!
585-326-1051
Are your gutters filling with leaves and debris? Tired of having to constantly get the ladder out to clean them? Gutterglove of Rochester has the solution and it's only a phone call away! Choose which system best fits your needs and eliminate gutter cleaning from your to-do list forever!


AND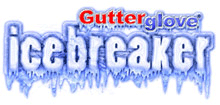 Some things make sense for a while. Some things make sense forever. Gutterglove makes sense forever!
www.guttergloveofrochester.com
106 Craig St.
Rochester, NY 14611
585-326-1051