Gutterglove of Rochester Saves You Time & Energy!
published on Monday, April 22nd, 2019

Gutter protection installation and maintenance from the pros at Gutterglove can help protect your system causing less stress over time, while saving you time and energy! Wouldn't it be nice to take gutter cleaning off your list of things to do? It could be a chore you can erase right off your to-do list, you just have to contact Gutterglove of Rochester!
Eliminates Gutter Cleaning Forever
Filters Out All Debris - Virtually No Clogging
Fits On Any Gutter Type & Size
Stainless Steel Mesh
Durable Anodized Aluminum Channel Frame
Some things make sense for a while. Some things make sense forever. Gutterglove makes sense forever!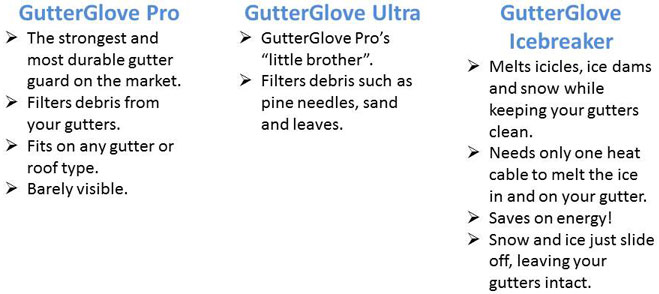 Visit Gutterglove's Website Here.
Or call: 585-326-1051