Indoor Air Professionals- Nothing to Sneeze At
published on Wednesday, January 25th, 2017
Winter has it's grip on Western New York sending many people into a state of semi -hibernation. You may be spending a lot more time indoors. It may seem like you can't stop sneezing, coughing and clearing your throat .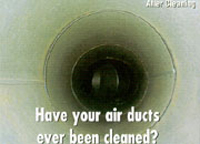 Call Indoor Air Professionals today and speak with one of their Indoor air quality experts. The knowledge and experience they've gained since 1993 is nothing to sneeze at! 1-800-683-0021
From duct cleaning to air purifiers to the world famous Kanberra all natural, odor eliminating product line, the IAP team can get you breathing easier today
!