Indoor Air Professionals Wide Variety of Services
published on Monday, April 4th, 2016
Indoor Air Professionals offers a wide range of services to aid in improving the air quality in your home. Their services and products include HVAC / ductwork cleaning, mold testing and remediation, Indoor Air Quality Testing, whole house air exchange systems, and air purifier equipment and products. For home air quality concerns Indoor Air Professionals is the company you want to contact.
No matter how clean you keep your home there are areas that you just cannot clean yourself, for example, the ductwork. Have you ever stopped to imagine what the inside of the ductwork in your home might look like?
Indoor Air Professionals have provided expert mold evaluation and remediation services for hundreds of homeowners and commercial buildings. If you suspect mold in your home you do not want to ignore it or hire an amateur. Mold can make you sick!
No matter what your concerns may be with the indoor air quality at your home, whether it's a suspicion of mold or you simply want to have your dryer vents cleaned, Indoor Air Professionals is the company to trust to get your home as healthy and safe as it can be.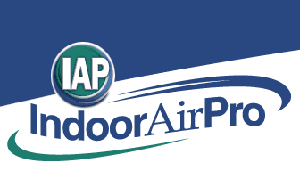 www.indoorairpro.com
Rochester
1344 University Ave
Rochester, NY 14608
585-427-8020
Buffalo/Niagara
800 Commerce Parkway
Lancaster, NY 14086-1738
716-683-3000