It's the Perfect Time to Get Gutterglove Installed!
published on Thursday, March 15th, 2018
Falling leaves and heavy rain can cause heavy build-up and clogs in your gutter system. The general rule of thumb is to clean your gutters twice a year and even more often if you have pine trees or after a high wind storm...let's just say you can't clean your gutters too much. It's a very necessary chore that should be taken seriously but if you want to cross that particular chore off your list Gutterglove of Rochester can help you do that!
and of course for areas like ours there is Gutterglove Icebreaker!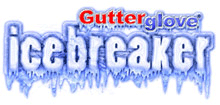 Click on any of the banners above to find out about each product.
Gutterglove takes cleaning the gutters right off your chore list!
106 Craig St.
Rochester, NY 14611
585-326-1051