John Welch Enterprise Inc - Let's Talk About Landscape!
published on Tuesday, March 12th, 2019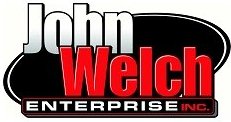 Click on the banner above to visit their website! You've heard us talk recently about John Welch Enterprise Inc. and their spectacular snow plowing team but if you're like most of us, we're ready to move on from snow to spring! Let's talk landscape!
If we're going to talk landscape let's start from the beginning. Spring Clean Up. (Go ahead sigh but then read on.) Don't do it. Seriously. Don't do it. Let John Welch and his amazing crew do it for you this year! Their spring cleanup services will remove unwanted leaves and debris that have accumulated over the winter. A thorough spring cleanup will give you a crisp clean look in the early part of the season that will improve the look of your landscape for the entire year.
Call 585-924-4488 and get on their schedule now so you can rest assured your landscape will look it's best this year...and you don't have to lift a finger! With that off your chest maybe you should start planning your outdoor kitchen?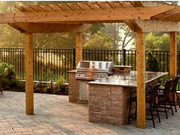 1723 State Route 444
Victor, NY 14564-9331
Telephone: 585-924-4488