Keep Those Beautiful Well Made Windows with Repairs from G & G Window Repair
published on Friday, August 23rd, 2019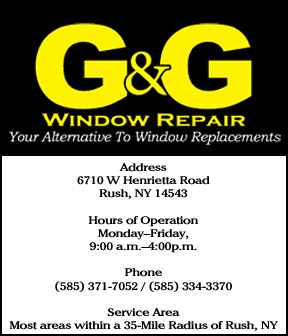 Old windows were built of higher-grade wood than what is available today, and were designed to be endlessly rebuilt. So why replace when G & G Window Repair can repair them and you can maintain the beauty and integrity of those wonderful old windows!!
G&G Window Repair will restore your windows to their former glory without the high cost of full replacements.

G & G Window Repair has been in business for 17 years. We trust them and we promise you can too!

6710 W Henrietta Road
Rush, N.Y. 14543
585-371-7052