Let Hegedorns Market Cater Your Family Get-Together!
published on Saturday, July 7th, 2018

Click in the banner above to visit their website!
When some loving family member suggests you host the family get-together this year Do Not Panic! Dial this number: 585-671-4450 extension 121 and let the fine folks at Hegedorns Market take all the pressure off of you!
CLICK HERE to see all of their catering menus.
With the help of Hegedorns Market your family get-together will be a huge success and you won't have to spend a minute of your valuable time making lists, shopping, cooking...just make the call!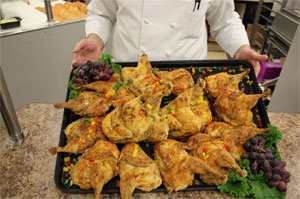 Hegedorns Market
964 Ridge Road
Webster, NY 14580
585-671-4450