Make Your Basement Usable - Call Waters Basement Services!
published on Friday, October 19th, 2018

Your basement doesn't have to be a place your family is reluctant to go to. In fact, it could be a very usable space. What do you wish it were? Extra storage? A family room? A home office? A play room? The possibilities are endless!
Let's face it, you will likely spend many years to come in your home, so why not increase your usable square footage now? Give Waters Basement Services a call and begin the process of possibly doubling your square footage!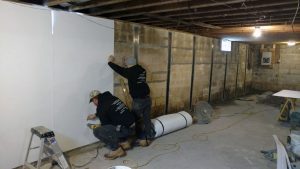 Waters Basement Services provides so many services it's almost certain they can fix whatever is preventing you from utilizing your basement!
Wall Crack Repair * Waterproof Basement Wall Panels * Drain Tile / French Drain Installation * Sump Pump Installation * Crawlspace Encapsulation * Lawn Scape Bubbler Pot * Window Wells & Topsoil * Reinforcer (Bowed / Horizontal Cracked Wall(s) * Rim Joist Spray Insulation * Bilco Doors / Gordon Doors * Egress Windows * Trench Drain * Basement Finishing * Stone Foundation & Structural Repair

Buffalo (716) 474-3898
Rochester (585) 765-3369
watersbasementservices@yahoo.com