Rochester Bath and Kitchen Tub to Shower Conversions
published on Tuesday, July 12th, 2016
Is it time for a bathroom remodel but you just don't want to put the finances into it? Or don't have the time or energy for a full remodel? Why not consider updating with a tub to shower conversion? Rochester Bath and Kitchen has done thousands of tub to shower conversions for folks just like yourself who want to update but not take on an entire remodel. Their tub to shower conversion is a win-win, you get an updated bathroom at an expense that won't break the budget.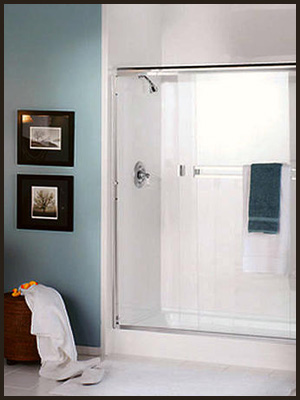 Rochester Bath and Kitchen offers more than a dozen wall colors, shower base colors, and accessories. Plus they have features such as a built-in seat, well placed grab bars and easy-to-clean grout-free walls.
Rochester Bath and Kitchen at 180 Despatch Drive has a 5,000 square foot showroom. If you're not sure what you would like to do to update your kitchen or bath you certainly will have lots of ideas after visiting their showroom!
Click on the logo below to visit their website:

180 Despatch Dr
E. Rochester, NY 14445
Telephone: 585-381-1320

Mon-Fri 10:00am-6:00pm
Saturdays 10:00am-3:00pm