Rochester Bath & Kitchen Remodeling - QUALITY KITCHEN AND BATH REMODELS!
published on Wednesday, May 22nd, 2019
Let's talk kitchens. How much time do you spend in your kitchen on a daily basis? For most of us, the answer is way more time than we want to, right? But. If your kitchen were newly remodeled and completely functional you wouldn't mind nearly as much!
Rochester Bath & Kitchen Remodeling can make your kitchen a room you want to be in as much as you can be!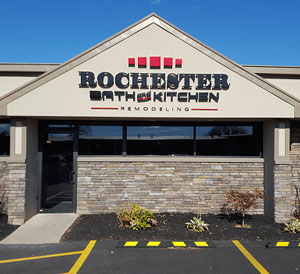 Call today to schedule an appointment or visit their website. They will make an appointment that is convenient for you, visit your home and evaluate what you are looking for. These trained professionals will evaluate your plan and advise you on several options that will work for you and your budget.

180 Despatch Dr
E. Rochester, NY 14445
Telephone: 585-381-1320
Mon-Fri 10:00am-6:00pm
Saturdays 10:00am-3:00pm