Rochester Bath & Kitchen Transform a Bathroom at Jim & Diane's!
published on Tuesday, November 19th, 2019

Rochester Bath & Kitchen has been transforming a bathroom at Jim and Diane's residence. Now it's completed! These amazingly skilled guys have totally gutted the bathroom and like true artists are creating a masterpiece! It has been like watching an episode of HGTV! But better! When you watch an episode on HGTV you don't get to see the behind the scenes activities, we've seen every step of the process and let me tell you, we are truly impressed. 1800's houses weren't NOT built straight and even! This was certainly a challenge to line up everything especially leveling the floor!
Jim & Diane want to extend a very special thank you to Wayne Ruliffson and Scott Morgan and the entire team at Rochester Bath & Kitchen Remodeling. These two guys have worked diligently, professionally, and are both incredibly skilled. Wayne Ruliffson has been with Rochester Bath & Kitchen for 11 years. He has been remodeling bathrooms for over 29 years! Scott Morgan has been with Rochester Bath & Kitchen for 3 years. Prior to Rochester Bath & Kitchen, Scott worked with cultured stone, stucco, and drywall finishing, along with other construction and remodeling projects.
Check out the pictures below, be sure to scroll to the bottom to see all; the before, the during, and the after!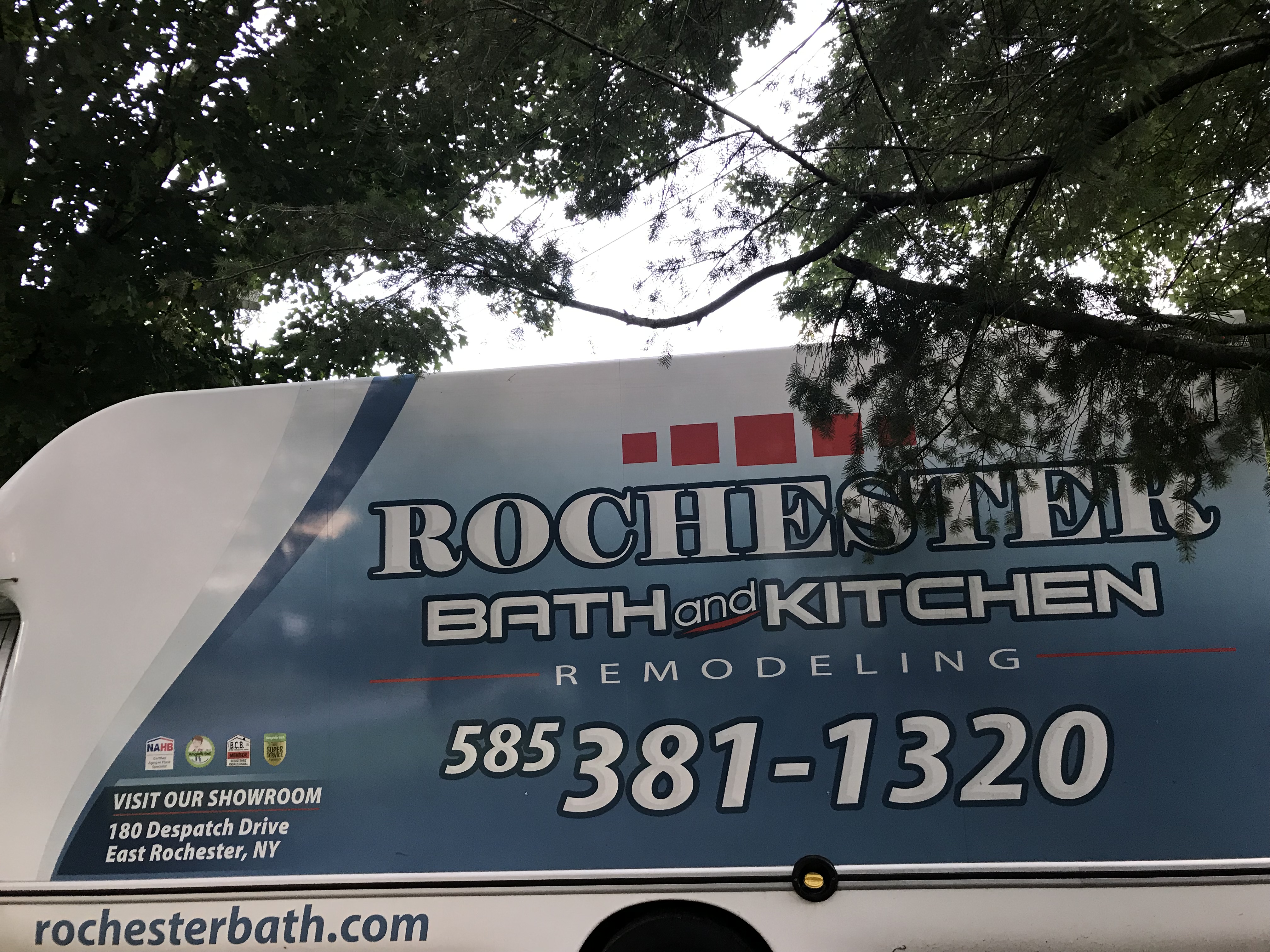 All is right in the world for Wishbone

Thank you