Rochester Window Cleaning Co. Inc. Can Make Your Life A Whole Lot Easier!
Thursday, January 17th, 2019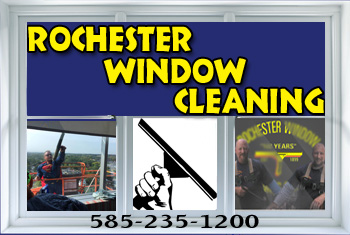 Window Cleaning Yes. But also:
Install light bulbs and smoke detectors
Dust rafters
Re-caulk and seal atrium windows
Pressure washing
Gutter cleaning
Specialty cleaning of chandeliers
Rochester Window Cleaning Co. Inc. is one of those businesses that can make your life a whole lot easier! No job is too big or too small. They clean everything from store fronts to colleges, hospitals, high rise towers and every job in between...business or residential.
Rochester Window Cleaning Co. Inc. * 585-235-1200