Shop Brodner Equipment Inc.'s Special Deals!
published on Thursday, February 22nd, 2018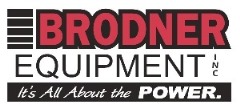 Click on the banner above to visit their website!
What's on the must have list for 2018? An Exmark's Lazer Z zero-turn mower? A Brown Products F991H BedEdger? Maybe this is the year for a Club Car XRT1550? Brodner Equipment has it all (and so much more) and right now the things we mentioned are just some of Brodner's specials! Maybe you are not even quite sure what you need but you know you need something! See what's on "sale" at Brodner Equipment? Click Here and see all their specials!
Brodner Equipment Inc. is family owned and operated and has been serving Bergen, Brockport, Churchville, Gates, Greece, Hamlin, Henrietta, Hilton, Spencerport, Rochester and many other communities of Upstate New York for over 50 years.
Visit Brodner Equipment at 3918 Lyell Rd. in Rochester or give them a call at 585-247-5218.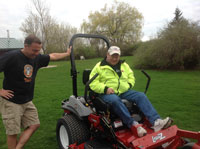 Jim and John wouldn't go anywhere but Brodner Equipment!