Spring Fever? - Let Basement To Attic Solutions Help!
published on Monday, April 4th, 2016
Do you have Spring Fever? Is your to-do list getting longer than the days remaining in 2016? Do you feel overwhelmed? Don't know where to start? Start by calling Jamie Coonan at Basement To Attic Solutions. Jamie performs a multitude of jobs including those listed below. However, if you are needing a service not listed, just ask! Jamie will let you know!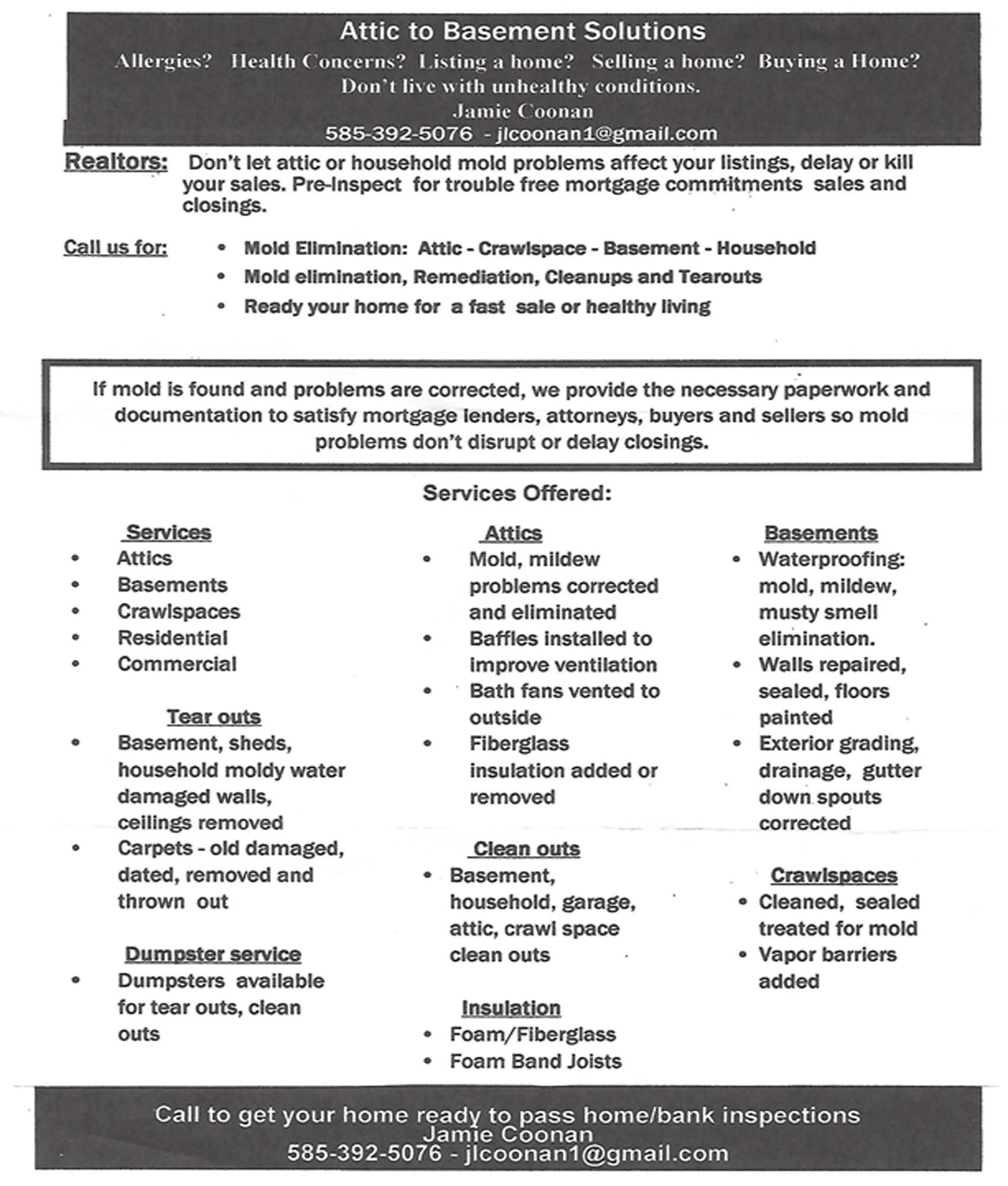 Jamie Coonan
572 North Avenue
Hilton, NY 14468
Phone: 585-392-5076