Waters Basement Services Solves Spring Wet Basement Problems
published on Tuesday, March 21st, 2017
If a wet basement has ever been a problem for you than this article is FOR YOU. Spring is on its way. (Really) Spring snow melt and spring rain can create havoc. If your basement has a tendency to get wet you already know the problems spring can bring. There are many causes and many ways to prevent a wet basement.
Waters Basement Services - Solutions to Common Spring Wet Basement Problems
Waters Basement Services can evaluate the situation at your home and offer solutions that will eliminate problems now and in the future. A dry basement is beneficial not only to the integrity of your home but also to your health.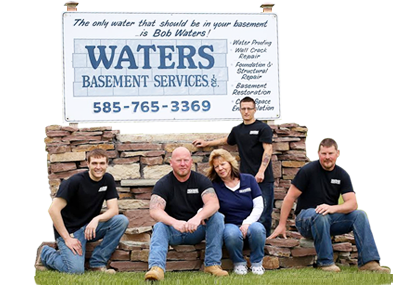 Buffalo (716) 474-3898
Rochester (585) 765-3369