We Just Love Rochester Bath & Kitchen!!
published on Wednesday, February 26th, 2020

We just love this company! Rochester Bath & Kitchen Remodeling has been providing the best remodeling and renovation services in the area for years, and we always treat our customers like family. We love helping make your home into a beautiful oasis for your friends and family. That was taken directly from their website. And it's true. It's the reason we love this company! The folks at Rochester Bath & Kitchen truly do treat their customers like family.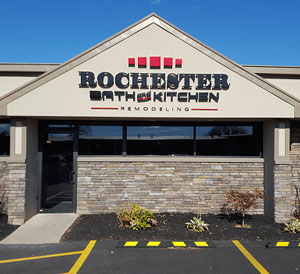 Take a ride to 180 Despatch Drive in E. Rochester and visit their amazing 5,000 square foot showroom. It's a great way see a large number of displays to help you discover exactly what you want.
Click either of their banners to visit their website!