Rochester Window Cleaning Co. Gets The Pollen Off!
Thursday, May 26th, 2022
It's Spring and we all know Spring brings pollen. Pollen and dust will settle outside on your windows. Pollen is stubborn and will continue to cake on over time, so letting it sit there all season long can turn into a problem. It's much harder to clean at the end of the season if it's left for a few months.
Call Rochester Window Cleaning to restore a clear view to the outside.

JimSalmon.com recommends many contractors in the Western New York area BUT we only recommend the very best. And, Rochester Window Cleaning Co. Inc. is one of the very best.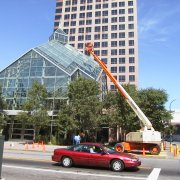 Give them a call 585-235-1200.