You Deserve A Night Out At Knucklehead Craft Brewing!
Sunday, September 9th, 2018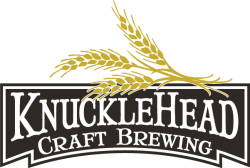 Tired of the same old places? Looking for a new 'regular' place to relax and enjoy your well-deserved free time? Knucklehead is that place!
Knucklehead Craft Brewing is the PERFECT place to go for a great ale (or two or three), a delicious bite to eat and a guaranteed enjoyable evening out! There is nowhere else like it! Grab a few friends and head to Knucklehead Craft Brewing tonight! It will be the beginning of new habit!
Click on the banner below to visit the Home Page and view their entire website!

Knucklehead Craft Brewing is located at 426 Ridge Road in Webster.
Monday: CLOSED
Tuesday: CLOSED
Wednesday: 4-10pm
Thursday: 4-10pm
Friday: 3-11pm
Saturday: 3-11pm
Sunday: 2-7pm