1 Year House Wash Guarantee!!! Western New York Exterior Cleaning
Thursday, August 11th, 2022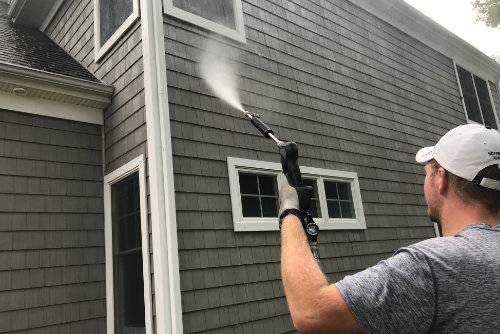 1 Year House Wash Guarantee
What?! That's right!
If your home develops algae, moss, or mildew within one year, Western New York Exterior Cleaning will retreat those areas!!
Soft Washing Services
Soft washing is a low-pressure system that cleans organic growth from your home. Our system is guaranteed to remove dirt, algae, moss, mildew, spider webs, and bacteria leaving your home sparkling!
Increase your home's curb appeal with Soft Washing benefits:
Low pressure reduces the chance of damage and water penetration into your home.
A cleaner end product due to the cleaning agents.
Algae and mildew are killed at a molecular level and your house stays cleaner longer.
The home exterior is disinfected as well as cleaned.
It requires less water than pressure washing.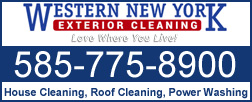 Get Your House Washed with a 1 Year House Wash Guarantee!
westernnewyorkexteriorcleaning.com
Webster NY 14580
Telephone: 585-775-8900