Affordable Payroll - The Payroll Company for Rochester Area Small Businesses
Thursday, June 2nd, 2022

Affordable Payroll strives to be the most affordable and flexible payroll provider for small businesses in the Rochester area. Whether it's detailed reports, tax services, or unwavering commitment to ethical practices, their number one priority will always be their clients. And that's good to know! We are living in days where every penny counts. Anywhere a small business can save is a good thing. A great thing!
Main Services:
Automatic tax services for state/federal collection and payments
Direct Deposit and/or paper checks for employees
Signature check signing and envelope stuffing
Ability to handle garnishments, third party checks, and 1099 subcontractors
Pay-as-you-go Workers' Compensation package
Flexible processing methods including fax and call schedules
Tax breakdowns for both client and employees prior to processing
Multiple profiles for employee hours and rates
Detailed reports printed for every milestone throughout the year
Quarterly and annual distribution of state and federal tax forms for returns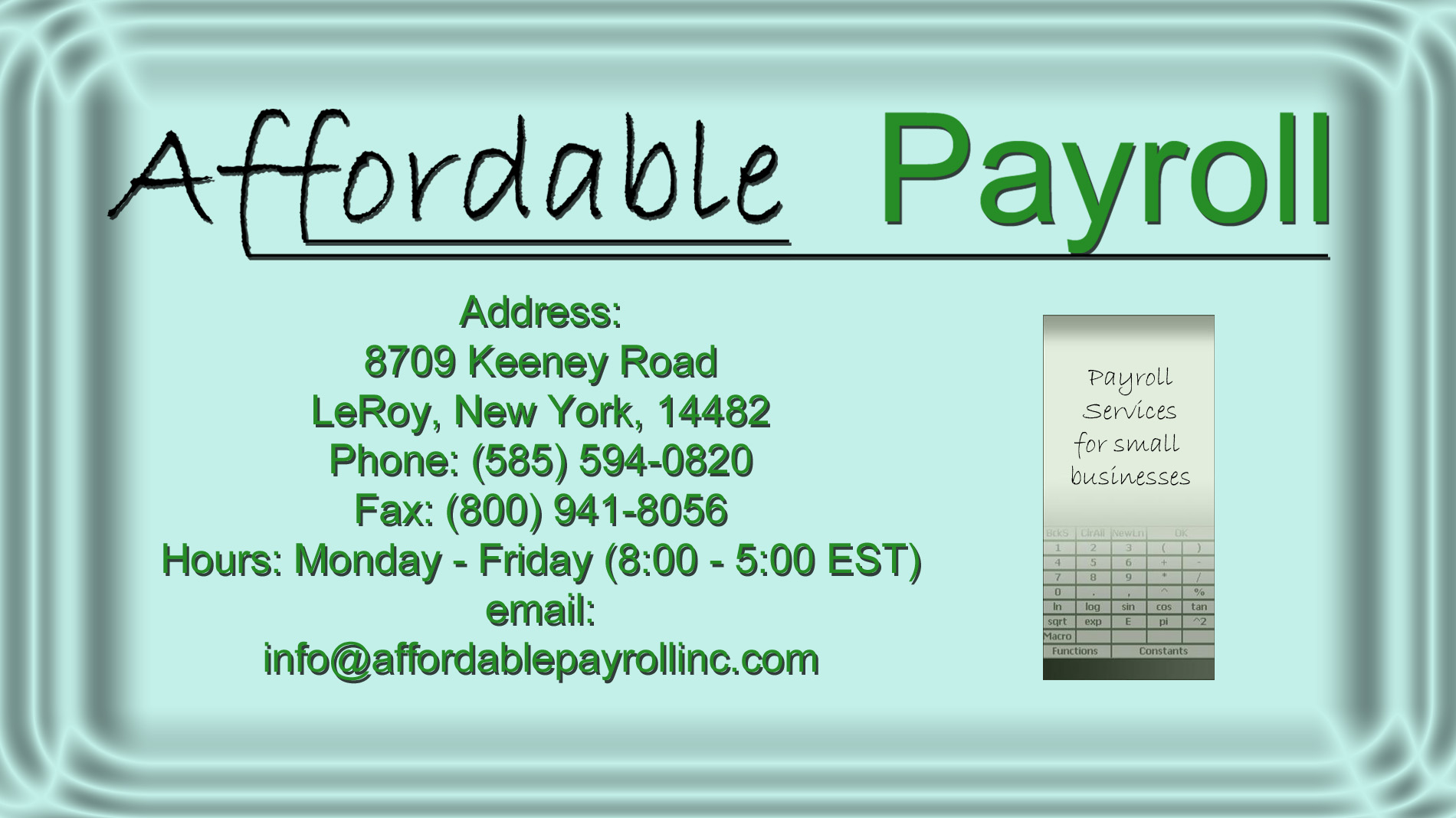 Michael Carrier has 20 years of experience in the payroll industry which says a lot! Affordable Payroll is a trustworthy company you can feel completely comfortable trusting your payroll needs with!
8709 Keeney Road
Leroy, N.Y. 14482
www.affordablepayrollinc.com
[email protected]
585-594-0820