All County Gutter For All Those Hard To Find Parts!
Wednesday, January 24th, 2018
All County Gutter is a complete manufacturing facility that makes their own downspouts, elbows and transitions, and therefore they can do the custom work you need! If you need a special length downspout, or customized color they can do that! Don't waste your time running from company to company looking for that specific piece or color or size, All County Gutter has or can make what you need. Check out their parts diagram on their website!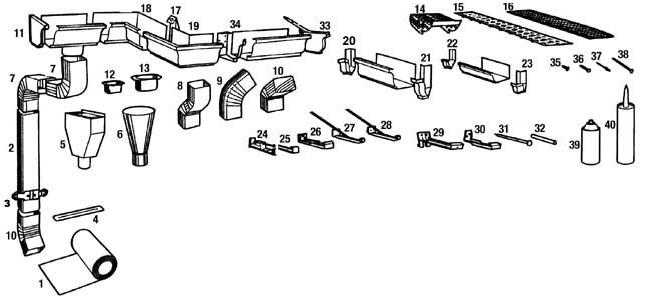 All County Gutter is a fully insured gutter manufacturing company for both commercial and residential. All County Gutter's other services include cleaning and ice removal, and installation and repair. This is your one stop shop for gutters and gutter needs and the best part is...they offer free estimates!
Give All County Gutter a call at 585-538-4226 or visit their website by clicking on the banner below.