All County Gutter - For ALL Your Gutter Needs!
Wednesday, May 1st, 2019

This is so important this time of year (any time of year actually), All County Gutter can provide all your rain gutter needs, from 5" and 6" seamless K-style gutter installation, gutter cleanings, repairs, manufacturing, to specialty work including half round, copper and galvanized gutter solutions. Click on the banner at the top of this article to visit their website!
Or, if you're searching for a specific part, click on the downspout below to see the All County Gutter Parts List at their website.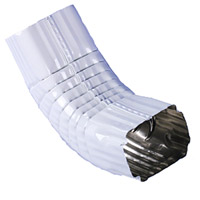 No matter what gutter needs you have at your home or business, All County Gutter is the place to contact!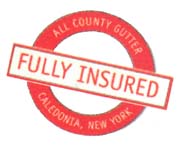 3206 Lehigh St.
Caledonia, NY 14423
585-538-4226