Call the Center for Cosmetic Dentistry To Schedule Your Free Consultation!
Monday, October 3rd, 2022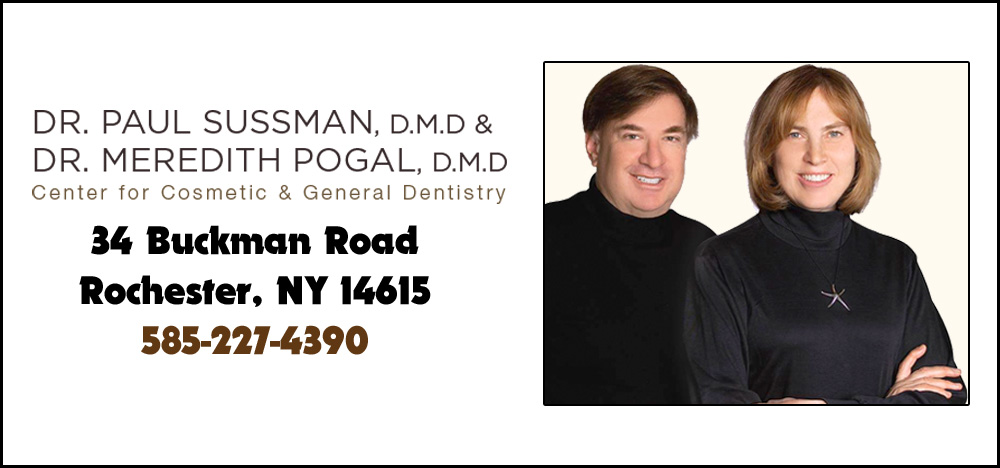 Dr. Sussman and Dr. Pogal have been serving patients in Upstate New York for nearly 35 years. Call their office in Rochester at 585-227-4390 to schedule your free consultation!
Don't worry if you're not ready yet. The Center for Cosmetic Dentistry offers this great opportunity to get answers from their online consultants! Amazing!
All you have to do is upload a smile photo or an area of concern and they will create a personalized video with recommendations. Next you view your video and schedule an appointment!! How cool is that?!
CLICK HERE to upload a smile photo to The Center for Cosmetic Dentistry.

DR. PAUL SUSSMAN, D.M.D &
DR. MEREDITH POGAL, D.M.D
34 Buckman Road
Rochester, NY 14615
585-227-4390