Coler Natural Insulation - Insulating Attic Spaces
Monday, January 24th, 2022
Coler Natural Insulation provides attic insulation services for the greater Rochester, NY area.
"Whether you have a finished attic space or an attic space primarily used for storage, having proper attic insulation can go a long way when it comes to reducing your energy bills and having a more energy-efficient home. This is especially true in the colder months when the warm air from your furnace wants to constantly move upwards. Properly insulating your attic creates a barrier that helps prevent heat from escaping." - Coler Natural Insulation

Coler has been offering superior insulation solutions for over 11 years. If you are looking for the best value, the best service and the best solutions for all of yourr insulation needs contact Coler Natural Insulation!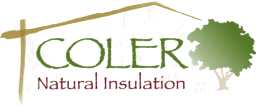 1194 Scandia Drive
Webster, NY 14580
585-217-9069