Dentists That Make You Feel Comfortable? That Would Be Dr. Sussman and Dr. Pogal!
Monday, December 5th, 2022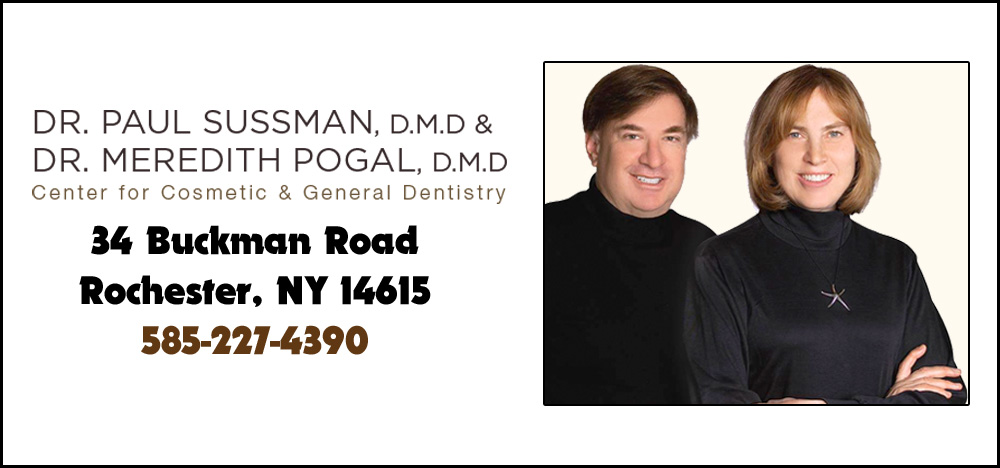 No of course you don't want to go to the dentist, who does? But since we have to go we might as well go to the dentists that really and truly care about us, that really take the time to understand your needs and develop a well-rounded treatment plan. Dr. Sussman and Dr. Pogal are those dentists! They make going to the dentist not nearly such a dreaded experience!
Services provided by Dr. Sussman and Dr. Pogal:
General dentistry, including fillings, crowns, and more
Cosmetic dentistry
Oral surgery
Teeth whitening
Porcelain Veneers
Invisalign
Dental Implants
Implant Supported Dentures
Sedation dentistry
Diagnosis and treatment for TMJ
Orthodontics
and more!
www.centerforcosmeticdentist.com
DR. PAUL SUSSMAN, D.M.D &
DR. MEREDITH POGAL, D.M.D
34 Buckman Road
Rochester, NY 14615
585-227-4390