Have NFA Review Your Policy Before You Need It!
Friday, December 14th, 2018
Knowing what is included AND excluded within your insurance policy is key in understanding what you are AND are not covered for when it comes to recovery. That statement, from the National Fire Adjustment Co., couldn't be any truer. If you've ever had to decipher an insurance policy you know what we're talking about. Thankfully NFA is ready to help. In the event you experience a tragedy and need their services call them immediately. But that's not the only time NFA can help, in fact, it is extremely beneficial to contact NFA now, before an incident occurs in which you have an insurance claim.
For example, depending on your policy debris removal may be included within your policy limit, or you may be entitled to recover in excess of your policy limit. Having an knowledgeable professional review your policy and explain your coverages could be one of the best decisions you make….NFA offers this review at absolutely No Cost or obligation.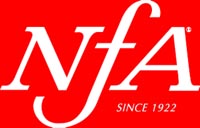 Click on the banner above to visit their website!
371 White Spruce Boulevard
Rochester, NY 14623
585-272-8220
1-800-570-8220