Head to Vekton Corporation For Your New Siding!!
Tuesday, April 24th, 2018

Click on banner above to visit their website!
Vekton Corporation specializes in residential siding installation. This is your home. You don't want to hire someone that has done a little siding; you want someone that SPECIALIZES in siding!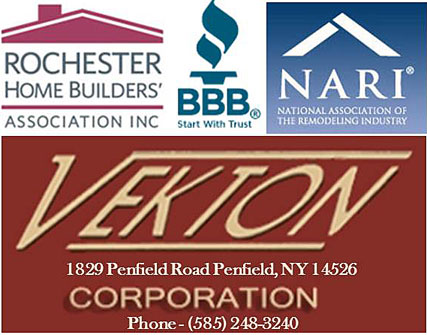 Other work with Vekton includes:
Custom Formed Trim Work
Detailed Trim Work Available
All Appropriate Vinyl Accessories are Included
Personalization of Homes with a full Range of Colors Available: Seamless Gutters/Downspouts
Insulation and Ventilation
And don't forget vinyl siding is nearly maintenance free and comes in a variety of colors and styles! Give Vekton Corporation a call today or visit their website!
1829 Penfield Road
Rochester NY 14526
Phone: (585) 248-3240