JAMIE COONAN CLEAN OUT SERVICES - WHAT A RELIEF TO HAVE HELP!!
Thursday, August 4th, 2022
One of the most daunting parts of selling a home is the clean out process. This is true whether it's your own home and you've been accumulating things for years or if you are dealing with an estate situation. With life being what it is, so busy for everyone, this task could truly be a major stressful situation. And no one needs that.
This is where we offer help! Jamie Coonan.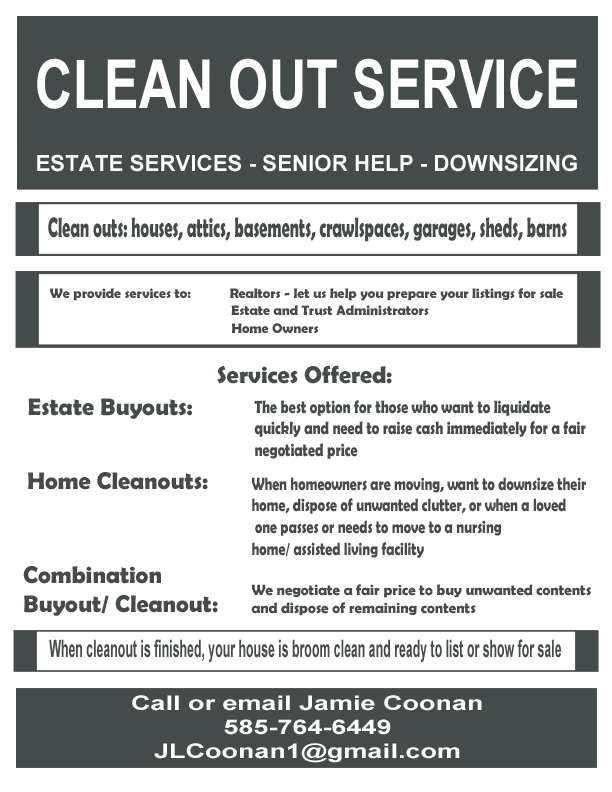 Give Jamie a call! You don't have to deal with this alone!