New Siding from Vekton Corporation
Wednesday, April 10th, 2019
An Expert Siding Contractor You Can Trust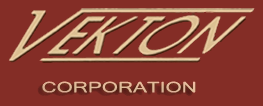 Click on the banner above to visit their website!
Vekton Corporation is going to make you so proud of your home! Imagine it with that beautiful new siding. What style will you choose? Clapboard? Vinyl Shingles? Dutch Lap? No matter what style you choose, you can be sure that Vekton Corporation will make your home exactly what you always imagined it could be.
To make it even better, Vekton's services include:
Custom Formed Trim Work
All appropriate Vinyl Accessories
Personalization of Homes
Full Range of Colors
Seamless Gutters/Downspouts
Insulation and Ventilation
Give them a call today!
1829 Penfield Road
Rochester NY 14526
Phone: (585) 248-3240