NFA - An Invaluable Service For Homeowners and Businesses
Monday, February 19th, 2018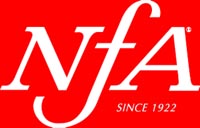 Retaining an experienced and knowledgeable licensed Public Adjuster immediately after suffering a loss to your property/business is the most important decision you can make.
Visit National Fire Adjustment Co. and learn why, when and how you should contact them. Open their residential brochure and read first hand stories and comments from those who utilized National Fire Adjustment Company. Their services are invaluable!
A sampling of the types of losses NFA can assist you with include:
• Fire
• Flood
• Lightning
• Water Damage
• Hurricane and Wind
• Earthquake
• Explosion
• Collapse
• Riot or civil commotion
• Vandalism or theft
• Smoke damage
• Frozen heating- or cooling-system pipes
National Fire Adjustment Co. is there when you need them.

371 White Spruce Boulevard
Rochester, NY 14623
585-272-8220
1-800-570-8220