ReHouse Architectural Salvage - Bet They Have What You Need!!!
Tuesday, January 18th, 2022

Visit this page it's amazing! Look at all the types of inventory ReHouse Architectural Salvage carries at 469 W Ridge Rd. in Rochester, NY!
This amazing architectural salvage store features over 16,000 square feet of display space filled with quality items both modern and historical. Whether you want to get a great buy, find a unique item, or save the planet, there is bound to be something for you!
This is one of those places you go to once and you realize you need to keep going back...their inventory changes all the time and there is always something you'll need, want or just have to have!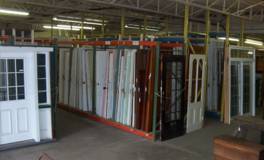 ReHouse Architectural Salvage 469 W Ridge Rd. Rochester, NY 14615
585-288-3080