Residential Excavators Permanently Solves Drainage Problems!
Tuesday, November 23rd, 2021
One of the most common problems a homeowner experiences is drainage probems. We know. We see it all the time! Drainage problems are not something you can just wish away, you must take action before the water does serious damage to your biggest investment...your home.
JimSalmon.com recommends Residential Excavating. If you have drainage problems on your property call them at 672-7959.
We commonly work with property owners to formulate solutions for grading and drainage problems. By drawing on years of experience and using modern equipment, we are able to confidently solve drainage problems without the cost of involving a third party engineer. We firmly believe that proper surface grading can solve the vast majority of drainage issues and even utilize automated grade control on our machines to achieve accurate grading. -Residential Excavating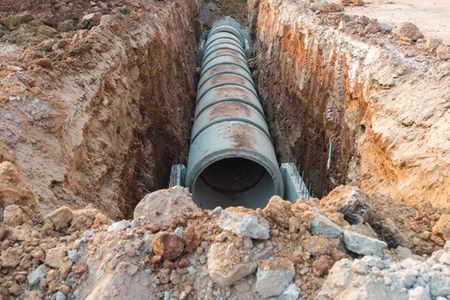 Click on the banner below to visit their website!

830 Chambers St.
Spencerport, NY 14559
Telephone: 585-672-7959