Winter Land Clearing With Residential Excavating!
Wednesday, November 17th, 2021
Winter is the perfect time to have Residential Excavating come in and clear your land! When the ground is frozen the equipment can get around without having to deal with wet ground or mud. Speaking of equipment...they have excavators and bulldozers to clear land conventionally or near sensitive structures and they've recently added this big boy to their fleet!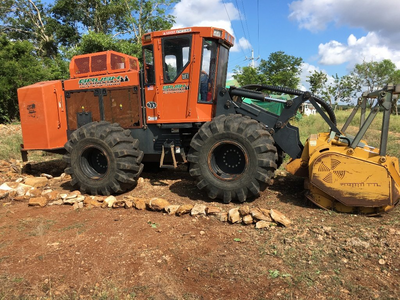 The Barko 937 forestry mulcher! One of the biggest advantages with the 937 is that there are no seasonal limitations. They offer full land clearing services in the winter and cold! It's able to grind and isolate any form of debris with optimum efficiency.
It's especially effective with ash trees, even in the middle of winter! Time to get rid of all those dead ash trees.
If you have several acres that needs to be cleared
call Rochester Excavating at
672-7959.
JimSalmon.com highly recommends Residential Excavating!!
Click on the banner below to visit their website!

830 Chambers St.
Spencerport, NY 14559
Telephone: 585-672-7959