NFA - National Fire Adjustment Company Inc.
Wednesday, February 6th, 2019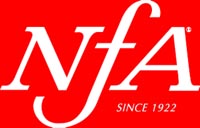 Click on the banner above to visit their website! The founder of NFA (in 1922) saw a need for the insured. Insurance companies had adjusters to handle claims, but the insured did not always have the same resources. He felt that homeowners were not properly represented when they experienced a loss. And that's what NFA does...they represent insured when they experience a loss.
NFA advocates for the rights of the policyholder in estimating and negotiating an insurance claim, in order to assist clients, in maximizing their insurance policy to receive a higher settlement offer.
In the event you or someone you know experiences a loss, contact NFA immediately.
371 White Spruce Boulevard
Rochester, NY 14623
585-272-8220