You Should Really Know About National Fire Adjustment Co.
Tuesday, April 2nd, 2019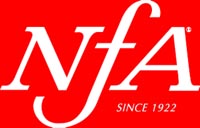 Click on the banner above to visit their website!
What would your policy cover in the tragic event of a residential fire? Most of us shrug our shoulders and just assume it would cover whatever we need it to. Not so fast. Insurance policies are, as we all know, impossible to decipher. That's why we want you to know about National Fire Adjustment Company.
"After you have sustained a loss the Burden of Proof is on you, the policyholder. A licensed Public Adjuster assists by taking that burden off your hands. Burden, because that's exactly what it is a "Burden". A public adjuster will put together and submit a claim to you insurance company and negotiate a settlement on your behalf, to represent you and your interests in your property/business, not the insurance company."
We urge you to Visit Their Website and familiarize yourself with this company. Hopefully you will never need to contact them. But if you do, this company will make your life much easier in a really tough time.
371 White Spruce Boulevard
Rochester, NY 14623
585-272-8220
1-800-570-8220