Add GutterGlove To Your Wish List
published on Tuesday, April 5th, 2016
Let's be honest, how many times did you get up on your ladder (or on your roof) this fall to clean your gutters? After each wind storm you say? Well that's 3! Was it more? How frustrated were you? I bet more and more stress and frustration built up with each climb! How would you feel if I told you that there was a solution to your frequent cleaning of your gutters? GutterGlove of Rochester has what you're looking for, and more!

GutterGlove provides reliable protection from clogged gutters. They help to take away your constant worry of your gutters. GutterGlove systems utilize a perforated aluminum channel and a stainless steel mesh. Their guard is the only one of its kind that utilizes an extruded anodized aluminum profile and they utilize only the best materials ensuring that your system is operating at peak performance!

There are 3 options available to you when selecting a GutterGlove product: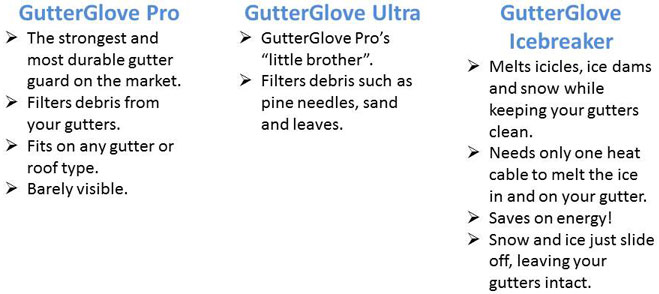 Add this website and phone number to your WISH LIST!



click on above image above for website